 Battle Station Wall Panels

We have 3 different styles of wall panels available and 2 styles of flooring which work with them. They can be coupled together to any length and order you wish. Each panel measures approximately 2.25" x 5.50" and is big enough to display a 3.75" scale figure in front of.

Step 1: Pick your wall panels. There are 3 styles. Style C is mostly blank. It includes a set of vinyl stickers cut to resemble a set of light fixtures lighting the wall. These stickers are arranged on transfer tape so they can be applied all at once and aligned properly.

Step 2: Pick your floor panels. There are two types of floor. A single floor has a slot to fit a single wall panel. The triple floor can fit 3 wall panels. Floors measure approximately 3" deep.


$5 per wall panel


$5 per single floor panel
$10 per triple floor panel

Hanger Bay Lights

These floor lights will help your ground crew see what they're doing while preparing your ships for battle! Includes decals for customizable options. Note: If you wanted to install real LEDs inside, there is sufficient room to drill out space for them. Each measures 1" by 1.75"

$8 (set of 4)



Diorama Parts

Cantina Chairs

These solid cast resin chairs are perfect for your 3 3/4" diorama. Unpainted. Available individually or in sets of 8. Note: Scroll down past our 3 3/4" items to find Cantina Chairs in 6" scale!

$4 each

$30 (set of 8)
Pocket Door

Need a heavy duty looking door for your 3 3/4" action figure diorama? Well this is the perfect thing. If you intend to place it on a wall where both sides can be seen, I'd recommend getting two of them and mount one to each side of the wall. Comes unpainted and includes decal for door switch and warning sign.

$7
Spaceport Door

The spaceport door does not have a frame. It can be placed inside a wall, or on the outside like a hatch. Loose, it could simulate a door that's been blown off its hinges. If you intend to place it on a wall where both sides can be seen, I'd recommend getting two of them and mount one to each side of the wall or together. Comes unpainted. Note: scroll down past our 3 3/4" items to find the spaceport door in 6" figure scale!

$6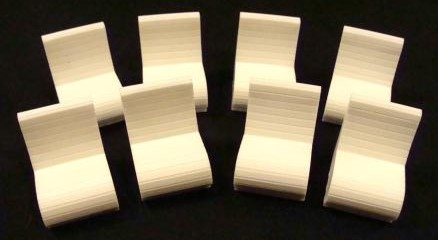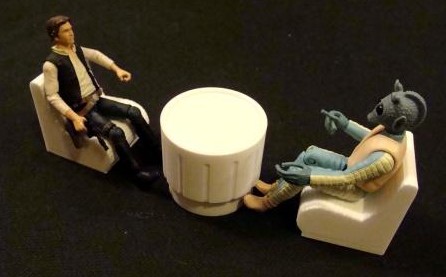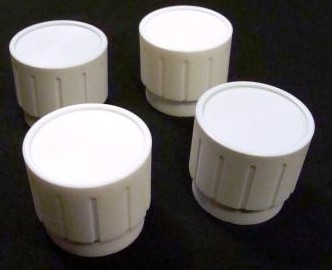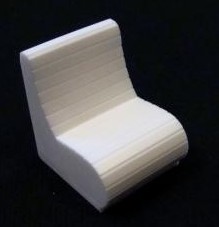 Cube Crates

Set of 4 crates. Measure approximately 1.125" square

$8 (set of 4)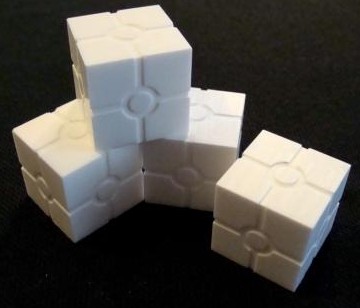 Command Console

Module design allows you to mount (glue) up to 8 panels into the base. A decal set and instructions are provided.
$35 (8 panels)
$25 (5 panels)
6" scale
Table and Chairs

Collecting 6 inch scale figures? Then we've got tables and chairs for you as well! Comes unpainted.
Table and Chair set

$40
6" scale Chair $14 each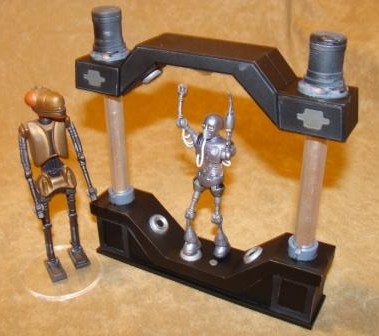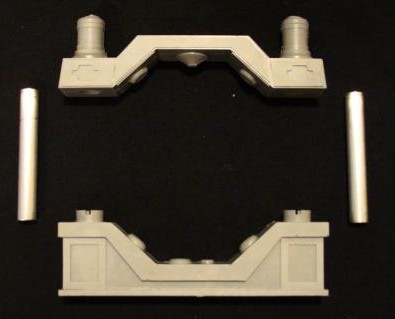 Android Rack

Not every robot's owner is a nice one, so you better do your job well. If you have the wrong kind of master, you may find yourself disintegrated on a cruel device like the torture rack!
Android Detector

For when you don't want those pesky robots sneaking into your bar. Measures 1.375" wide by 2.125" high. Includes two decals.

$5
Ammo Crates

Set of 4 crates. Measure approximately .75" on sides.

$5 (set of 4)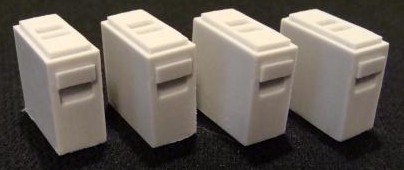 6" scale Table

$14 each

Troop Transport

Need some troops moved around? Maybe cargo? Then this is the perfect vehicle for you! Measuring approximately 4 by 7 inches, this kit comes in four unpainted resin pieces, an antennae, and decal sheet. It can hold 3 to 4 figures (sitting). Remove the rear bench seat and there's room for more figures or cargo.


$45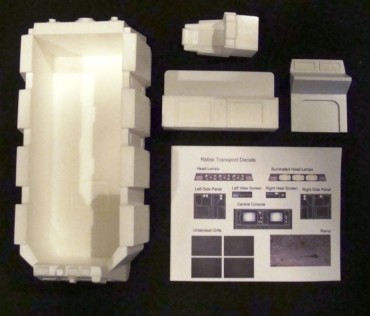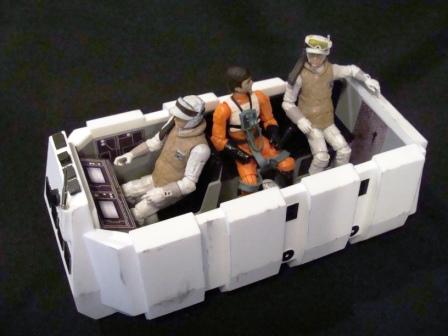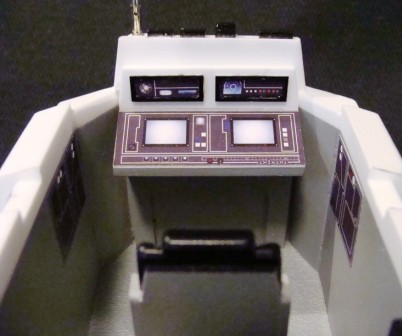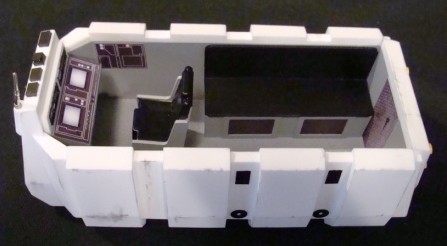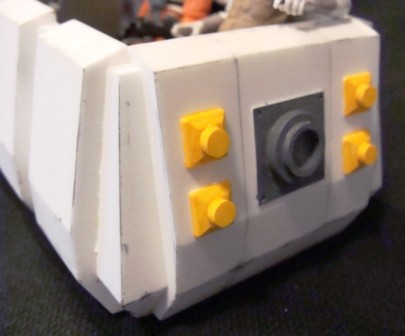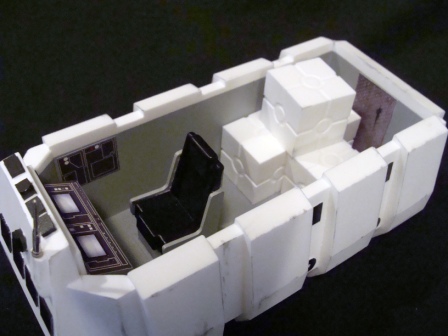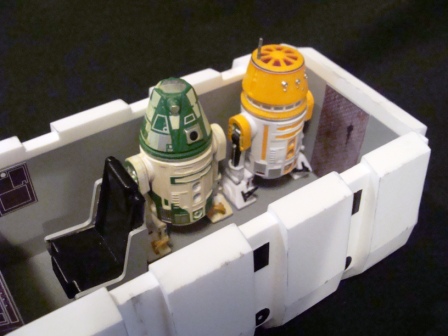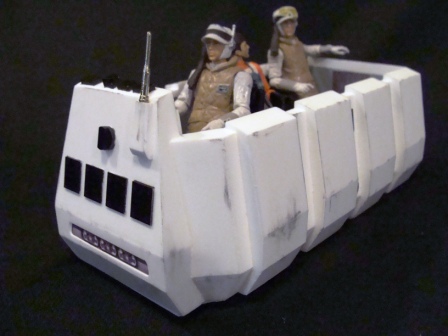 Tons of options. Load it up with troops, robots, or even some of our cube crates!
Rear detail
Control panel detail
Easy to assemble kit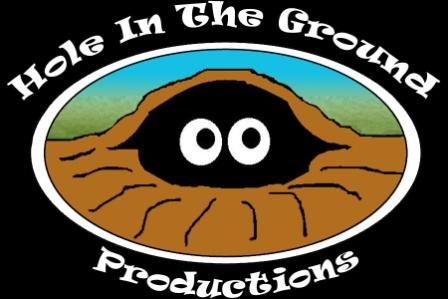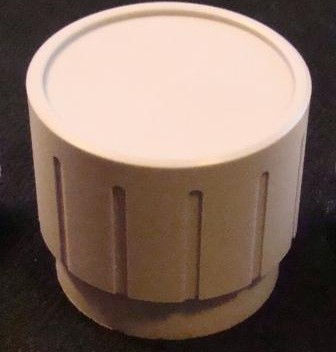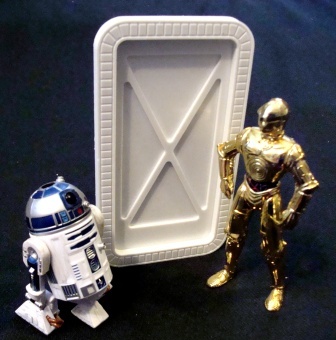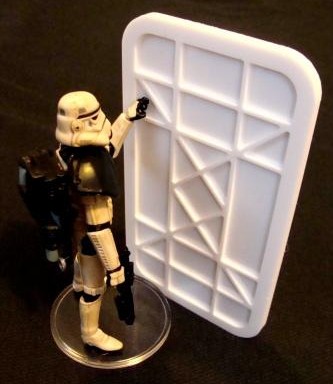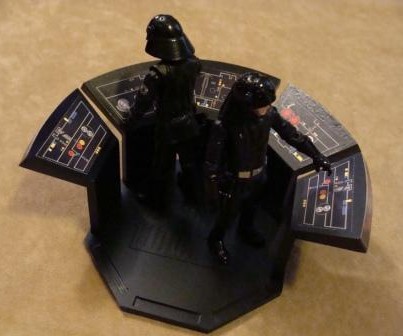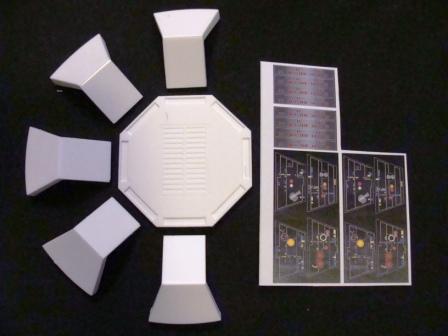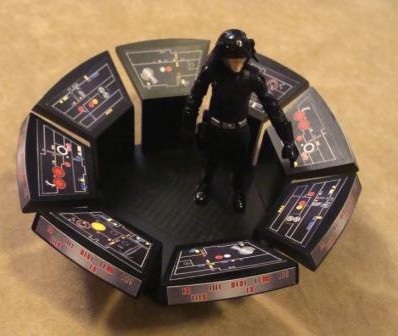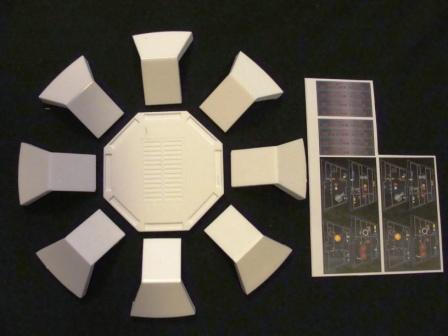 This kit comes in four unpainted pieces. A top and bottom in cast resin and two aluminum "pistons" that glue into place. When assembled, it measures approximately 6" wide by 6" tall. This diorama piece was not made to fit a specific action figure, so you will have to decide how best to display it. You may have to modify a figure for best results.

$30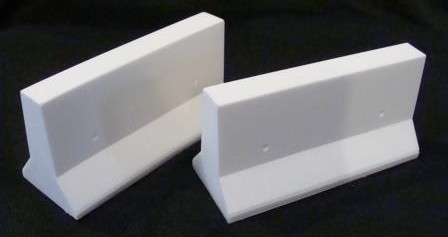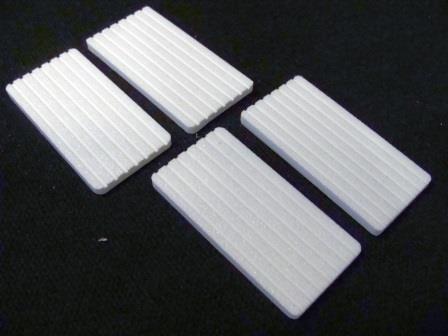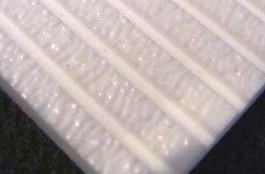 K Rails / Jersey Barriers

K Rails or Jersey Barriers, are the name for the sectional concrete dividers used on highways, to block roads, etc. Use as a barrier to guard against unwanted assault from vehicles. Each measures about 4" long by 2" tall.

$12 (set of 2)
Traction Plates

These plates are used to prevent losing footing in muddy, wet, and other slick environments. Raised areas have gritty texture detail. Plates measure roughly 1 3/8" by 2 3/4".

$6 (set of 4)
Large Computer Console

These beefy computer consoles have engraved detail on front and sides. Choose between a monitor offset to the left or right. Includes decals for 4 different consoles so you can mix and match for tons of options! Measures 2.25" wide x 2" deep x 4.75" tall.

$12 (per single console)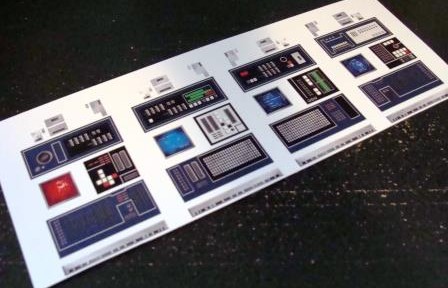 Robot Flipper

This five piece kit allows you to hold a boxy robot and flip it upside down. With very slight modifications you can add onto it with existing figure accessories (not sold with kit). Please contact us if you are unsure that it will work with your figures. Includes assembly instructions.

$15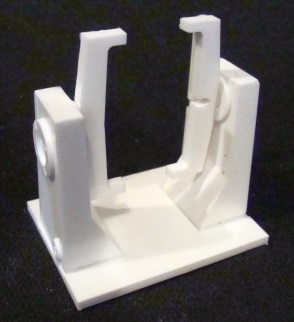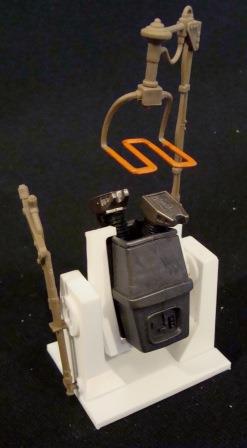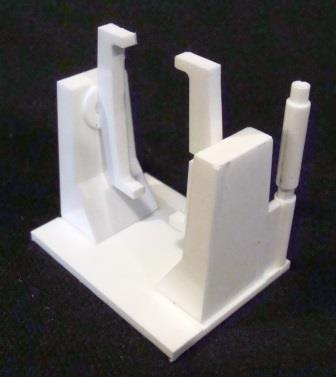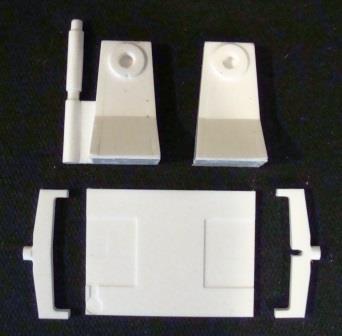 Ball Speeder

Small one person spacecraft or speeder. Measures approximately 4.5 inches diameter. It comes as an unpainted 8 piece easy to assemble kit. Features a removable top with pilot seat inside for one figure. Also a small recess made to fit one of our ammo crates (sold separately). Includes decal sheet and instructions. (Does not include decals for stripes)


$48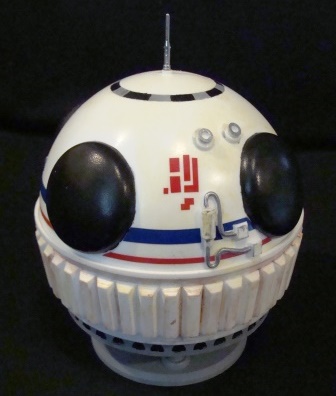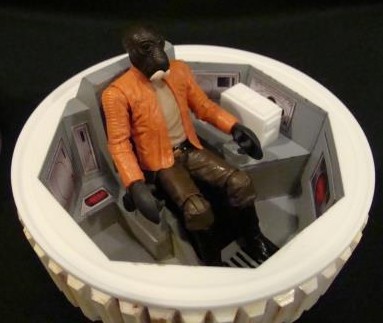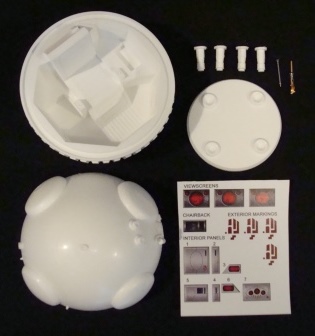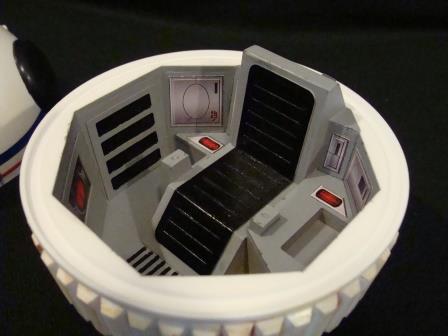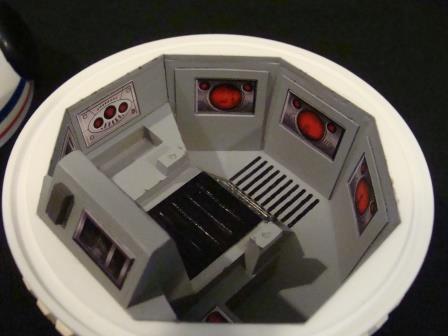 Style A
Style B
Style C
Flooring Options
Painted Sample
Starship Wall Panels

We have 3 different styles of free standing wall panels available. They can be coupled together to any length and order you wish. Each panel comes with a set of "boxes" for the wall. You can choose however many boxes you wish to attach to the wall. Decals are provided for detail in the recessed areas. The side-column panels measure approximately 5.5" high by 3.25" wide and the center-column panel 5.5" high by 5.5" wide. Decals included.


$25 center column
$20 left or right column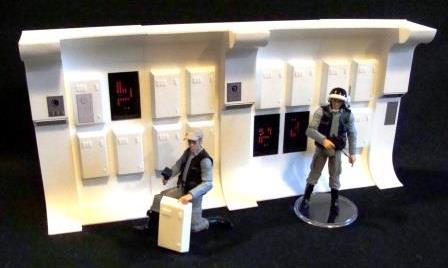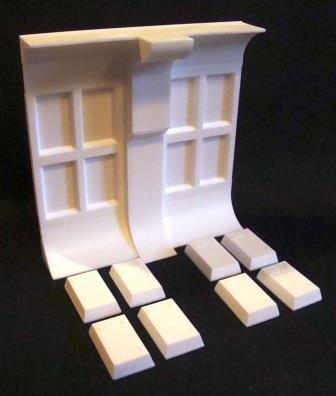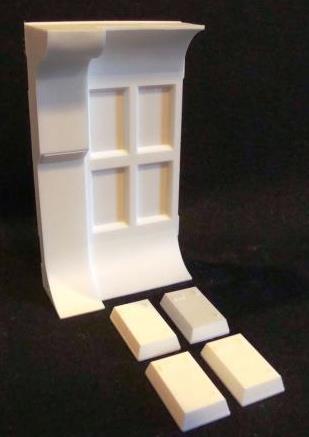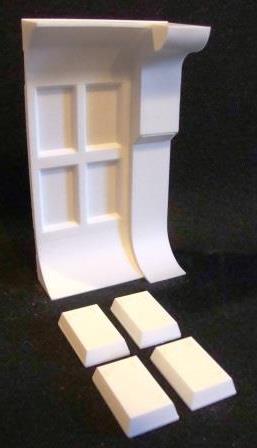 Painted Sample
Right Column
Left Column
Center Column
Generator Boxes

Get things powered up with some generators. Whether at home or at the spaceport. Each measures 2" across (minus detailing). Cast in white. Pictured painted to show detail.

$15 (set of 2)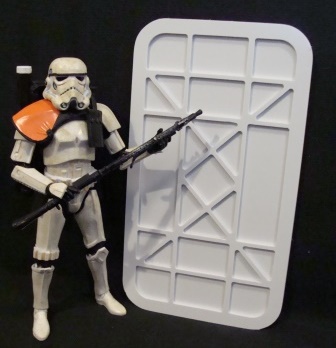 6" scale Spaceport Door

Measures approximately 4" wide by 7" high.

$12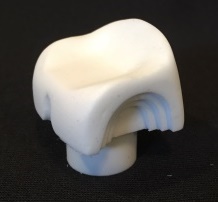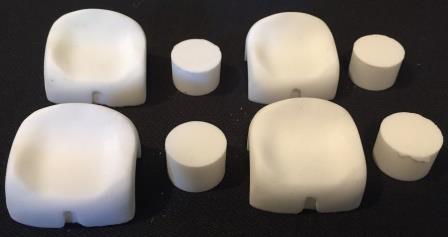 Cantina Tables

These solid cast resin tables are perfect for your 3 3/4" diorama. Unpainted. Available individually or in sets of 4. Note: Scroll down past our 3 3/4" items to find Cantina Tables in 6" scale!

$6 each

$22 (set of 4)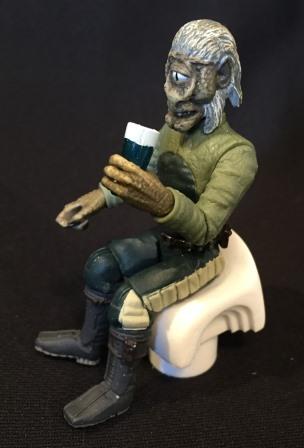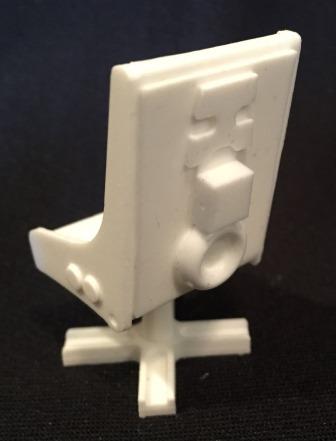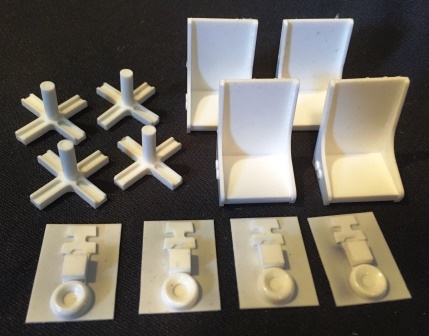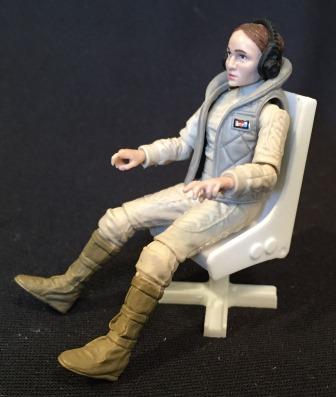 Cantina Stools

These solid cast resin stools come in 2 pieces. Available individually or in sets of 4.

$6 each

$22 (set of 4)
Tech Chairs

These resin cast chairs come in 3 pieces. Available individually or in sets of 4.

$7 each

$26 (set of 4)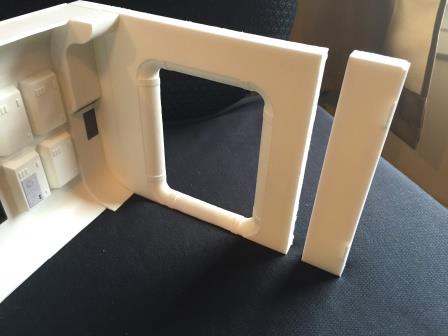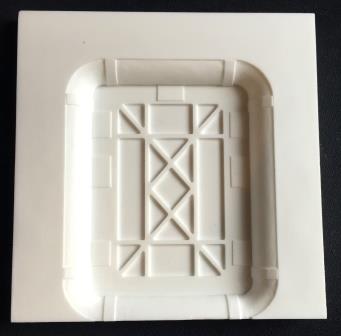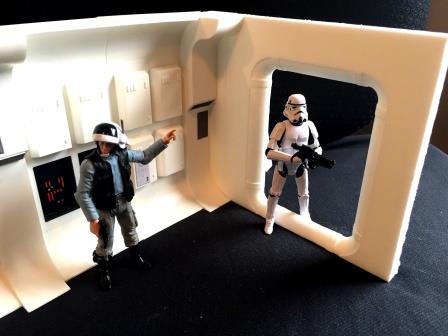 Starship Doorway

The Starship Doorway is the same width as the Starship (center column) wall. The doorway comes with decals.

The Starship door is made to fit on the doorway. It does not rest on the same level so it must be glued into place.

If you want to use the doorway at the end of a corridor, it would make the corridor narrow, so for a wider corridor, we have wall extensions.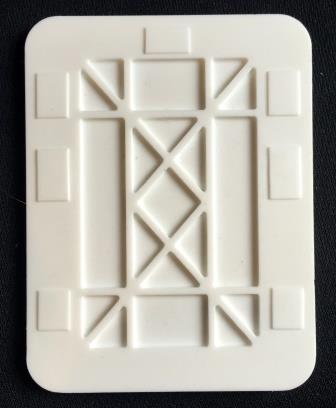 $15 Doorway
$6 Starship Door
$5 Wall Extensions
Debris piece

This construct can be used for almost anything. (perhaps a stadium for a flea circus!) Unlike our other kits that are resin cast, this item includes two pieces of cut PVC tube and a series of precision cut interlocking plastic parts. The assembled part is 4.5" diameter and 1.5" tall.

$20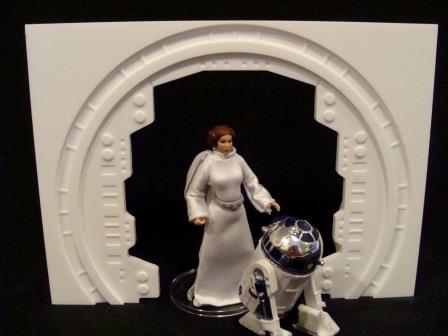 Archway

This archway matches the height of our other wall panels and 7.5" wide. It is 1/4" thick and not free standing.


$15
12" scale Table

Designed for 12" tall action figures, this table kit comes unpainted in 3 easy to assemble pieces. Stands 6.25" tall.

$15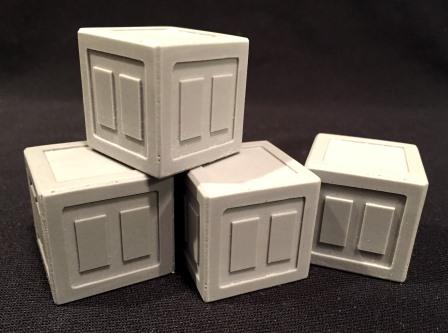 Cube Crates II

Set of 4 crates. Measure approximately 1.125" square

$8 (set of 4)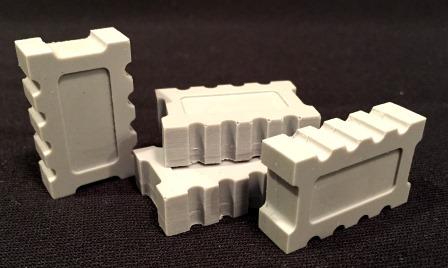 Ridged Boxes

Set of 4. Measure 1.25"x.75"x.375.

$6 (set of 4)

Stove-Bot

Is it a stove? Is it a steam powered robot? Who knows? Who cares?! He's cool. This little guy comes in two unpainted pieces. Figures to either side shown for scale.

$10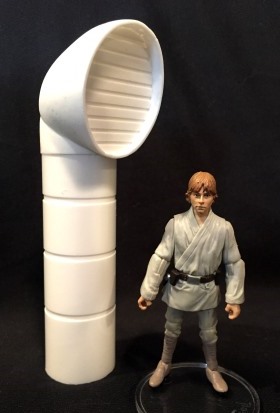 Vent Tube

Yep, this is a thing. Measures approximately 6" high.


$12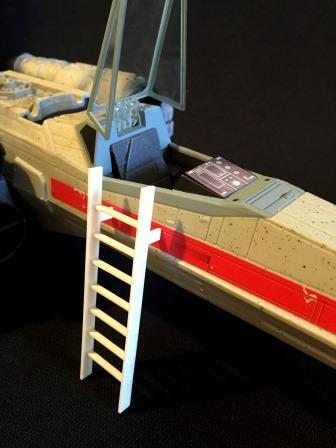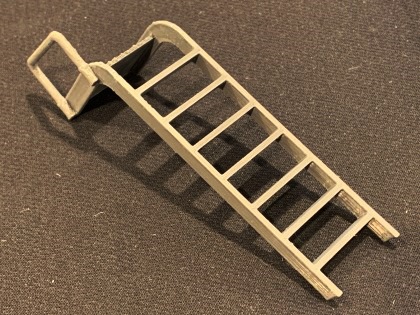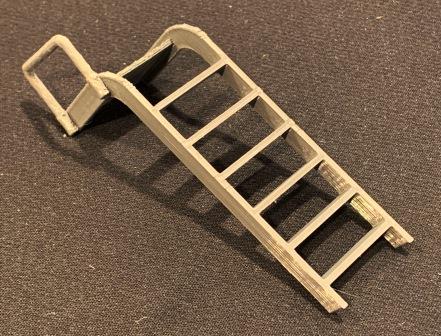 Our selection of ladders are designed for use with a variety of space craft though they may work for other vehicles or diorama applications as well. Each design comes as a series of precision cut styrene pieces that interlock and glue together. Use the pull down menu to select "Style" then change quantity in the cart.

$10 (each)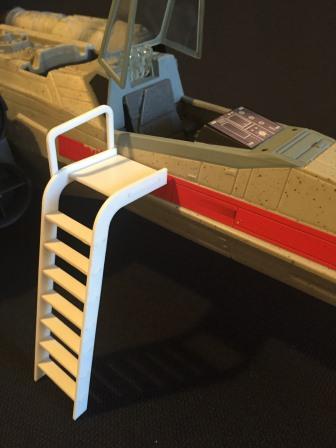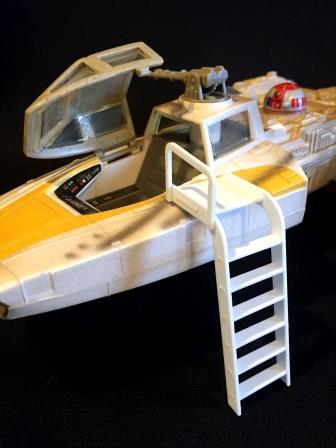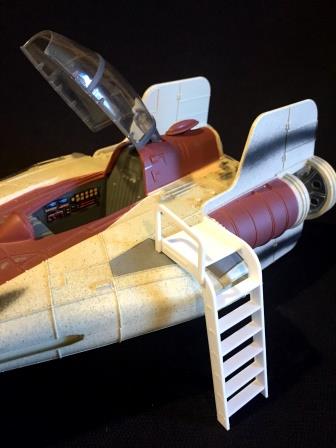 Style "straight"
Style "X Legacy"
Style "Y&A"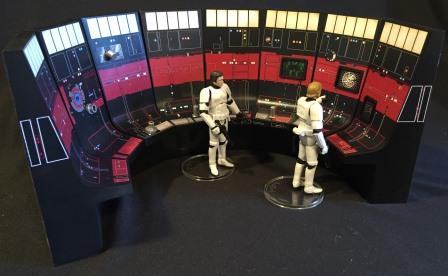 Control Room

The ultimate command center. Eight wedge shaped consoles make up a half circle. Comes with decals and extra detail bits. A little bit too "ultimate" for you and need a little less? Then you can purchase just 4 consoles from either the left or right sides.


$80 (complete command center)




$40 (4 consoles Left or Right)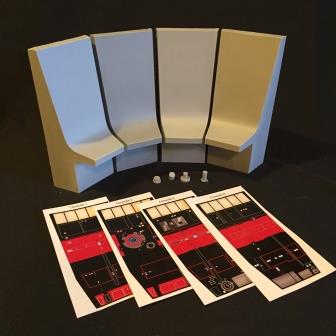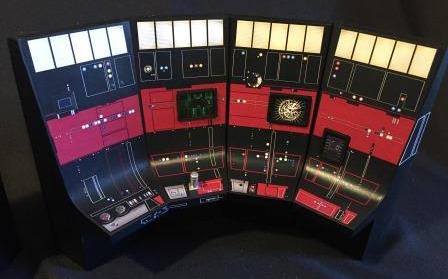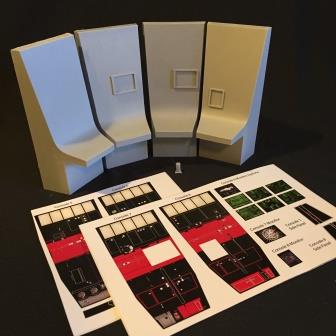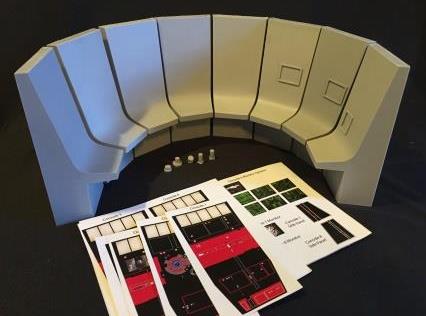 Left Side
Right Side
Complete
Light Bulb Bot

For when you just really need a roving light bulb patrolling your homestead. This little guy comes in two or three unpainted pieces and is approximately the same size as the Stove-Bot. Two different versions are available. The standard version or with a separately clear cast bulb.

$10 (standard)
$15 (clear dome)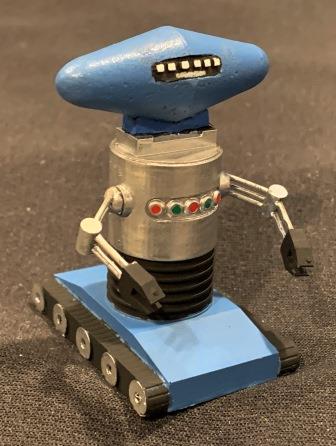 Hammerhead-Bot

This kit comes in four pieces. The arms are partially metal and come pre-assembled as shown. Additional robot figure shown for scale.

$20
painted and assembled sample shown
Cantina Distillery

This large kit measures 11 inches long and comes with 26 pieces! Due to complexity and customizing purposes, there is no piping included to connect or suspend the various containers. For those needing with smaller dioramas in mind, you can purchase one half of the kit. Which side will be random.


$70 (complete kit)


$35 (half kit)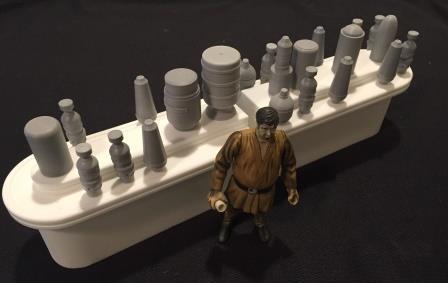 War Table

Monitor the status of the battle! This war table measures 7" across. Comes in two pieces and includes decals for center display and 4 control panels.

$35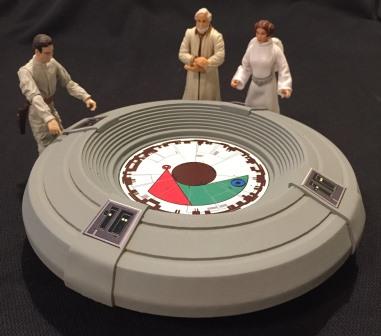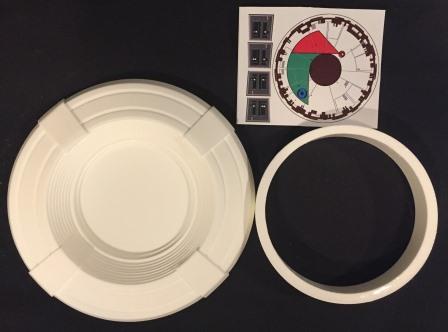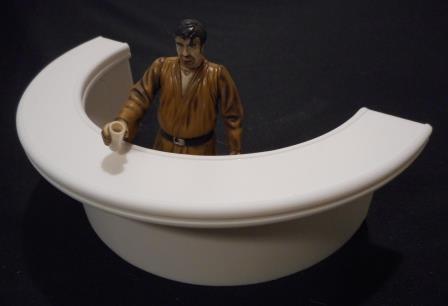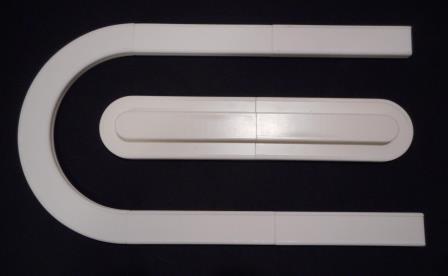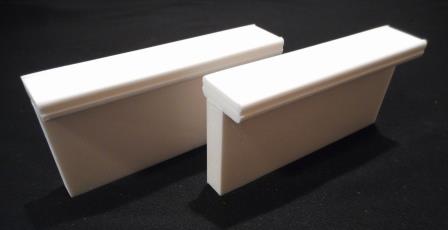 Bar Counters

Designed to work with the shape of the distillery, you can get a half round counter or two straight sections. You will want to get two sets of the straights to go the full length of the distillery. The counters come in two pieces consisting of the base and counter top. The curve measures almost 8" across and the straights are 5" long.


$25 Curved Counter


$12 Straight Counters (set of 2)
x1 curved x4 straights shown with full distillery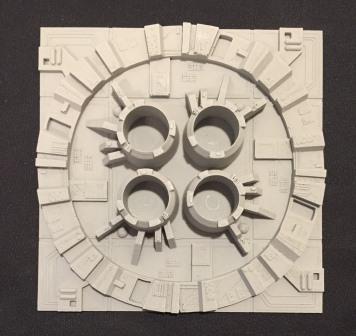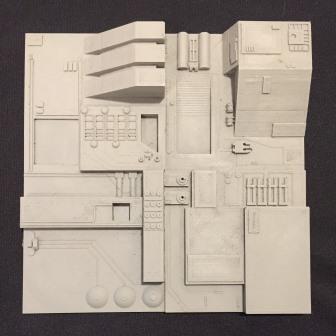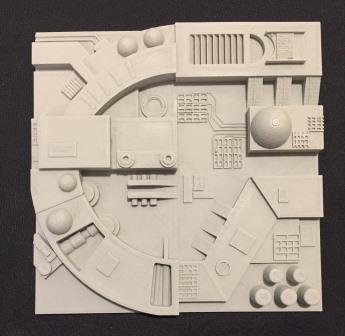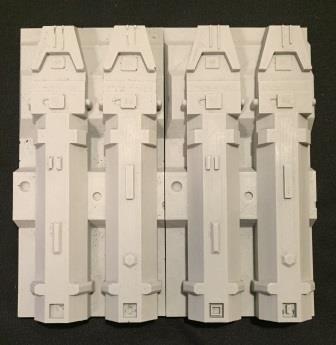 Battle Station Surface Panels

Great for use as a backdrop or even display stand area for models, these panels are 6" square and can be arranged however you wish. Panel D comes in two pieces. This is a sub-line of products (distributed but not created by HITG)

$12 (A,B,C)
$14 (D)

$48 (set of 4)
Flooring Options
Flooring Options
Panel A
Panel A
Panel C
Panel D
Panel B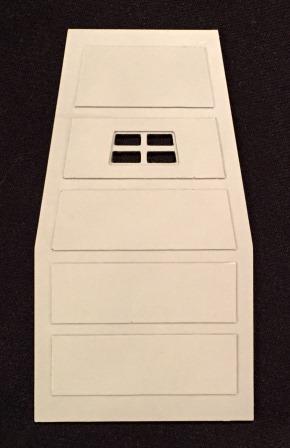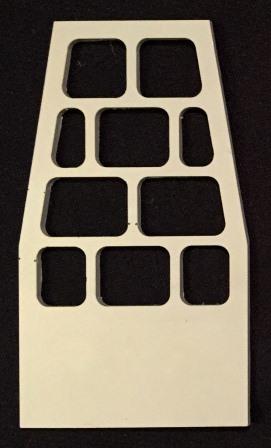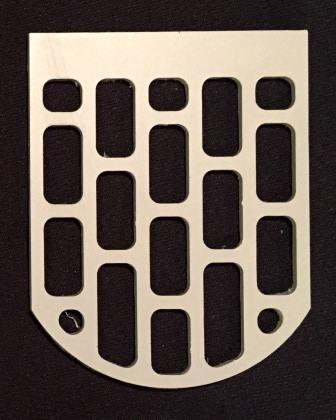 Dungeon Door (solid)

Measures 2.375" x 4.25" and features a small window.

$5
Dungeon Door (grate)

Measures 2.375" x 4.25" and features grating.

$5
Dungeon Door (chute)

Measures approximately 3" x 4"

$5
6" Android Detector

Measures approximately 2.25" wide by 3.5" high. Includes two decals.

$8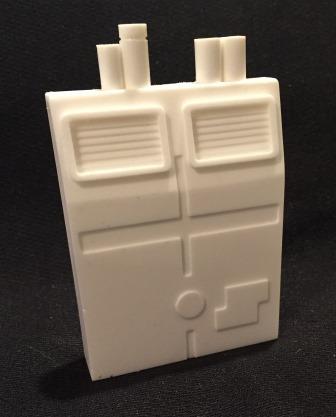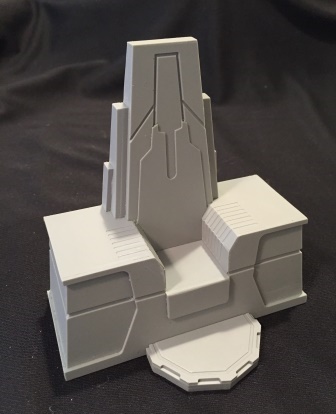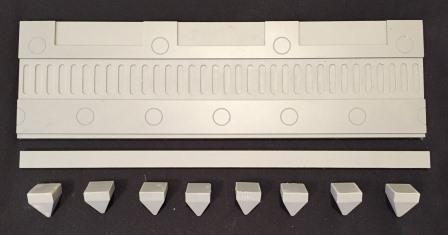 Large Dungeon Door

For when you need to keep the really big monsters separate from the food...err...I mean people. Measures approximately 12" wide and 3.5" high (not including spikes). Designed to simulate a raised (open) position.

$25
Supreme Leader Throne

This two piece kit measures approximately 5" wide, 5" tall, and 3" deep (including the front "step")

$25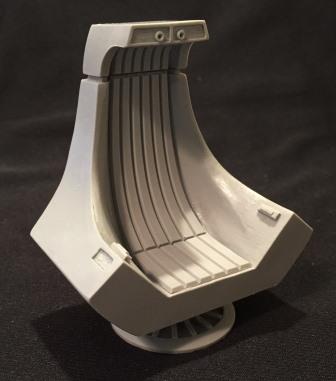 Emperor Throne

This three piece kit measures approximately 3.25" wide, 3.75" tall.

$25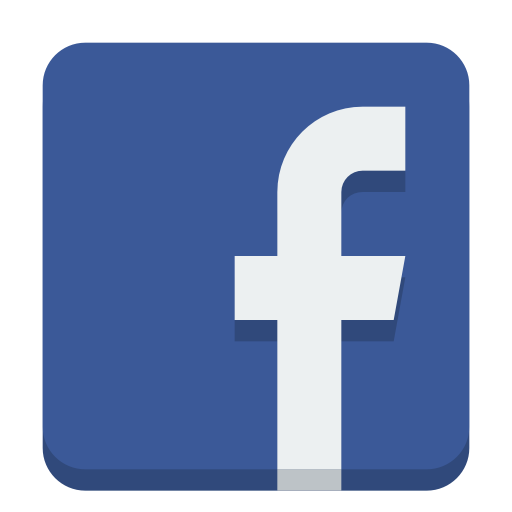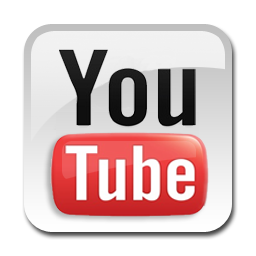 Astro-Bot

This kit comes in fthree pieces. Measures approximately 2.25" high.

$10


Hole in the Ground Productions is looking to take production to the next level with factory injection molded parts. These six parts will be the above items as well as Hanger Bay Lights and a brand new "Long Crate". We plan to produce the cube and long crates with removable lids. It will also open the door to many new products as well.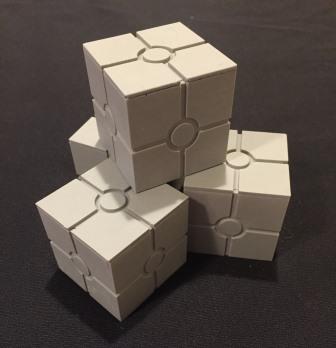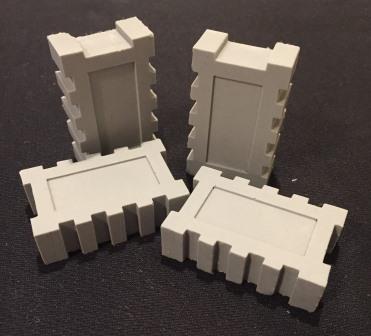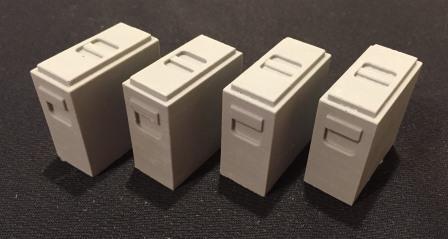 6" scale Cube Crates

Measures approximately 1.75" each side.

$20 (set of 4)
6" scale Ammo Crates

Measures approximately 1.25"

$10 (set of 4)
6" scale Ridged Boxes

Measures 2" at longest side.

$10 (set of 4)
Looking for these items in 6" figure scale? Scroll to the bottom of page to find 6" scale parts!