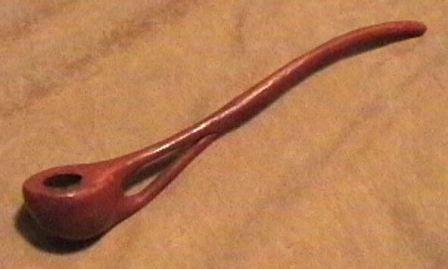 Dark Ops Pistol
Working alien pipe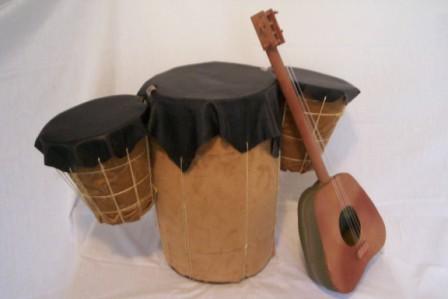 Medical Statis Pad
Alien musical instruments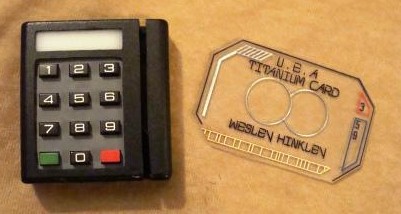 Futuristic Credit Card and Card Reader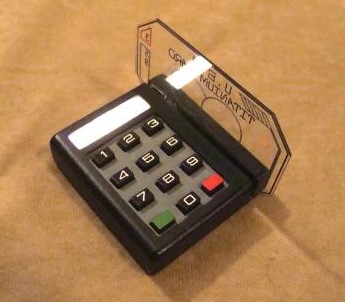 Swiping the card makes card reader light up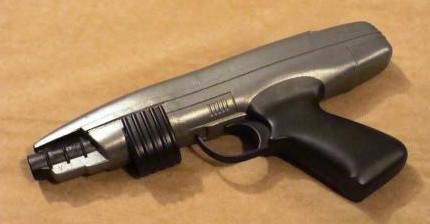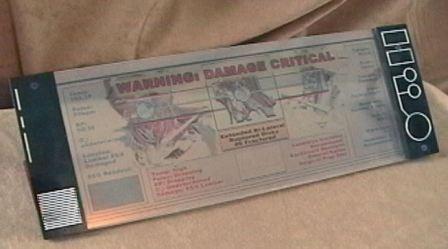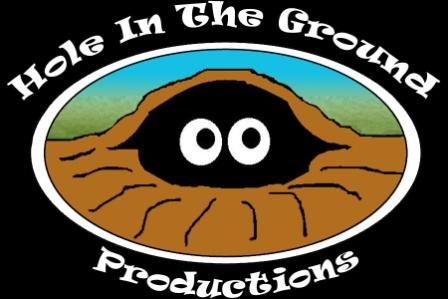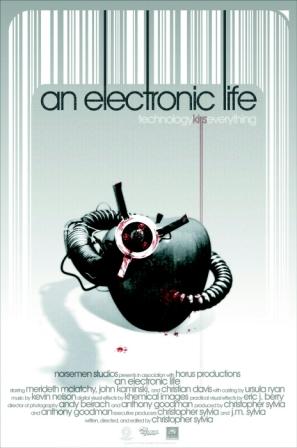 An Electronic Life DVD
Jane struggles against her job's time clock. Hunting for inner peace, away from modern machinery, and outer interaction with humanity, a journey within the workplace. After the closing credits, viewers will pine for vacation days, away from cel phones, copy machines, and computers. Director Christopher Sylvia reminds us we need only to conquer technology to live life to its fullest.
Purchase at Amazon.com
here
IMDB info
here
.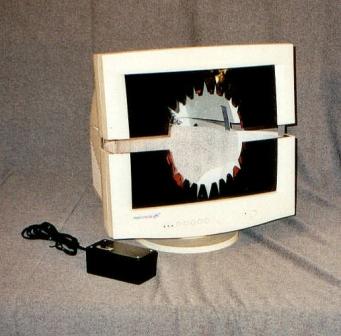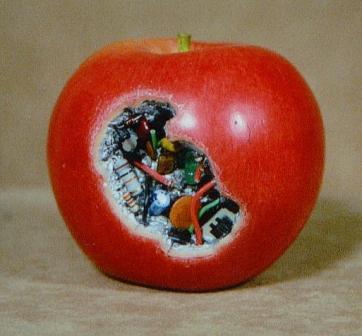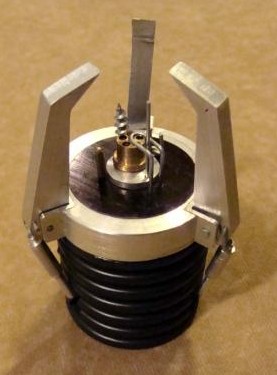 "Hungry Monitor"
This bizarre looking computer monitor is motorized and designed to "chomp" a man's head in the film.
Watch the demo
here!
"Cyber Apple"

Almost as bad as finding a worm in you apple, is finding electronics in it!

"Cyber Claw"
This claw was mounted on the end of a cybernetic tentacle. The claws were animated with opening jaws.
Watch the demo
here!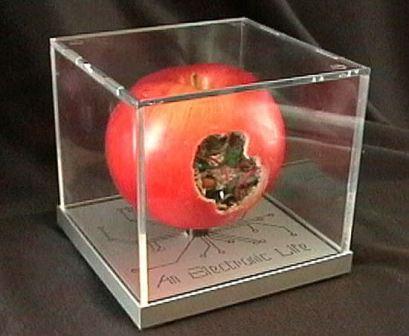 We produced a limited edition of 4 replicas of the cyber apple to sell in a custom display case.
Featured On Film
Gallery
These are just some of the props that were produced by Hole in the Ground Productions for the science fiction film, Dark Operations, by Rising Phoenix Productions. Other creations not shown include medical kits, hologram projector, ID badges, costumes, costume accessories, and desk with motorized pop up monitor.
Hole in the Ground Productions provided props and practical effects for the short film, An Electronic Life by Norsemen Studios. Here you can buy the DVD as well as some of the props from the film.