Custom Sabers
We can make a custom built saber for you! Pricing varies depending upon a number of factors.

First: Materials

We offer saber hilts made of aluminum tubing or thin chromed brass tubing. If you want a mirror like shine, the brass tubing will offer that as well as a lower cost. However, the tubing "wall" is very thin and as such does not allow some details you may wish to have. Aluminum tubing offers a lot more options and generally gives you a more professional looking saber.

Second: Design

Keep in mind that the more elaborate your design, the more difficult and probably more expensive it will be to construct.

Below you can see some of the sabers we've made in the past.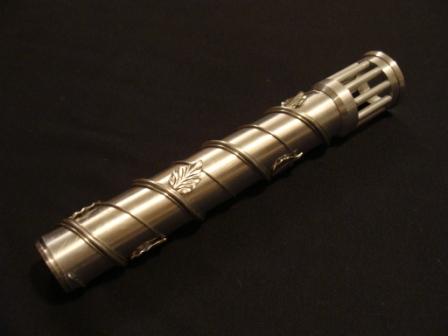 Brass tubing sabers
Aluminum tubing sabers