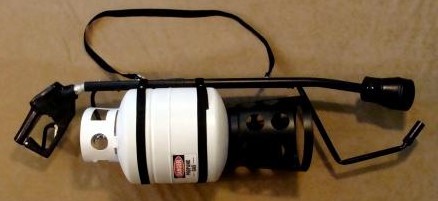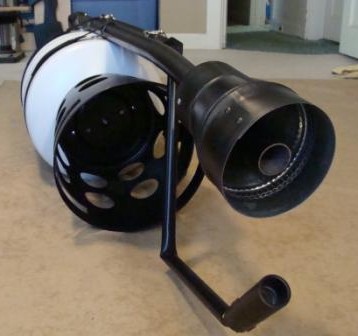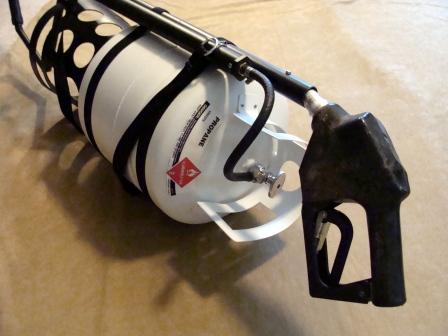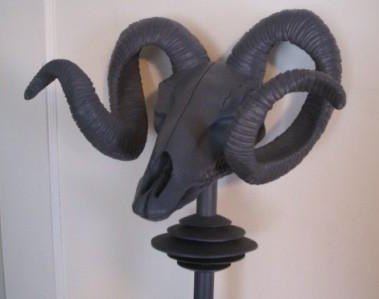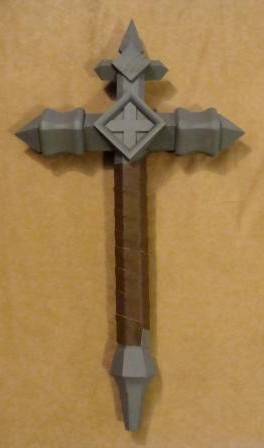 Final Fantasy: Whip Sword

Wood and PVC
Sword Art Online: mace

Wood with cloth wrapped grip.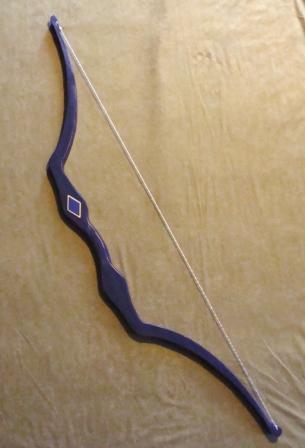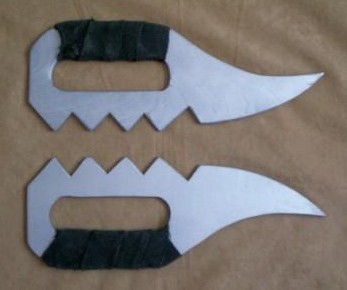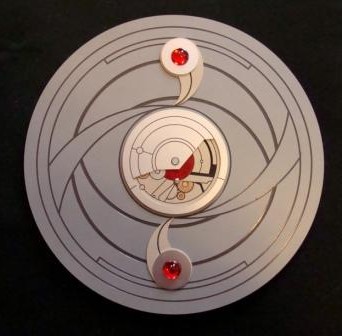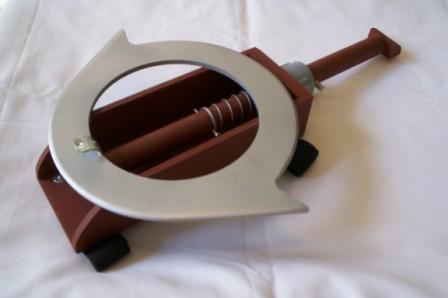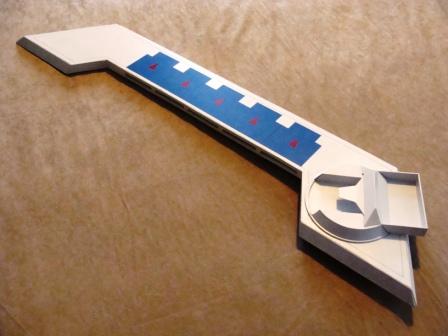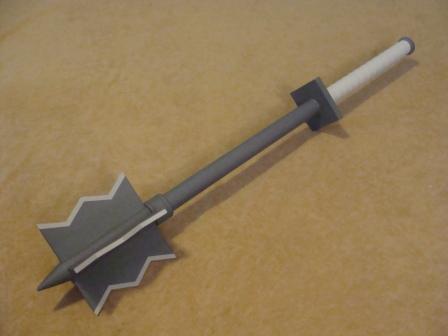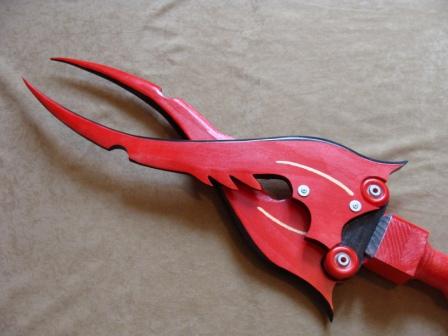 Final Fantasy: Rinoa's Disc Launcher

Wood and plastic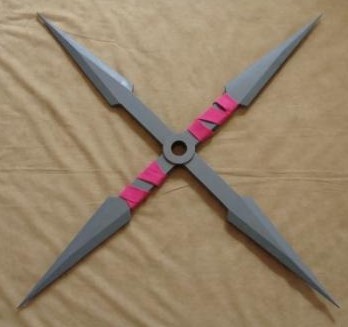 Final Fantasy: Yuffie's Shuriken

Approximtely 3 feet across. Wood with canvas wrapped grips.
Castlvania: Combat Cross

Approximately 2 feet tall. All wood with leather wrapped handle.
He-Man: Skeletor's Staff

Skull was a resin replica. Mounted to pole with custom bracket. Resin detail at collar.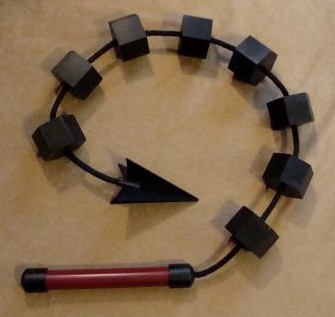 Puella Magi Modoka Magica: Homura Akemi's Shield and Bow

The shield prop measures around 13 inches in diameter and features engraved detail, arcylic jewels, and velcro straps to wear it. It is made of durable polycarbonate and vinyl. The Bow is all wood with plastic detail.
Final Fantasy: Fang's battle staff

Nearly 7 feet in length. All wood.
Yu Gi Oh: Jack Atlas's Duel Disc

Made of wood and styrene.
Team Fortress 2: Flamethrower

Features real gas pump handle.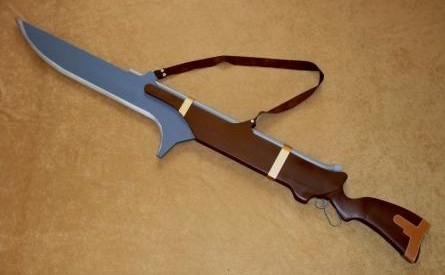 Wild Arms: Ashley Winchester's Rifle

This monster rifle is 6 feet long. Wood with plastic details, PVC barrel, and steel trigger guard.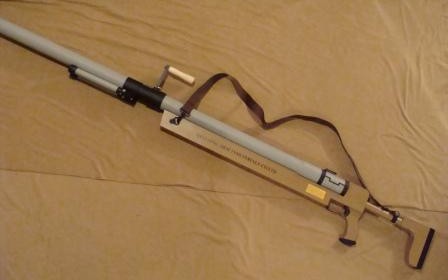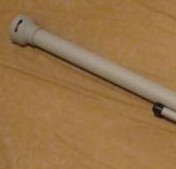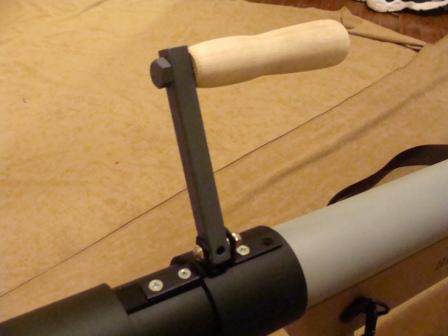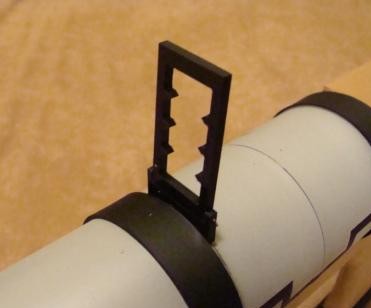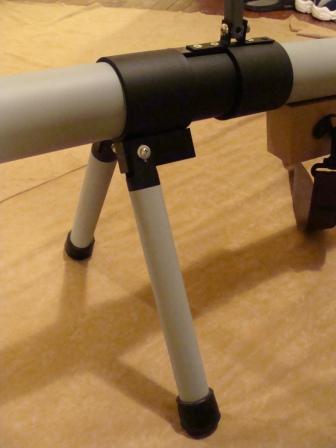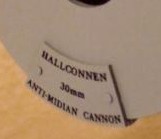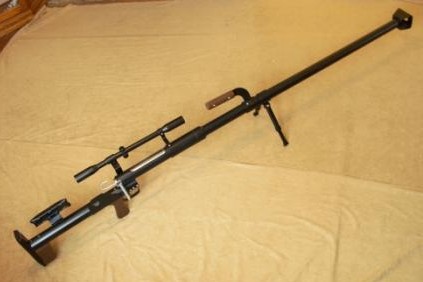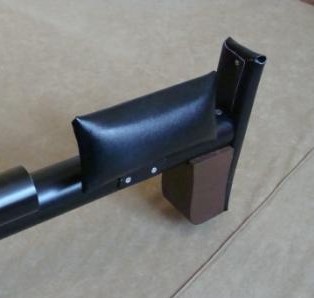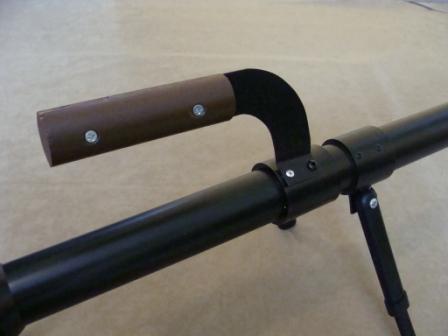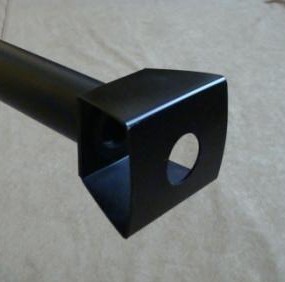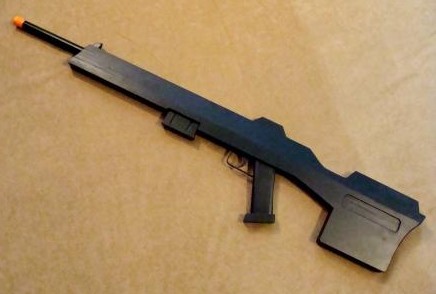 Digital Devil Saga: rifle

Its made almost entirely of wood and features a spring loaded trigger.
Ancient Artifact

Made of all engraved aluminum, this disc was a promotional piece for Horus Productions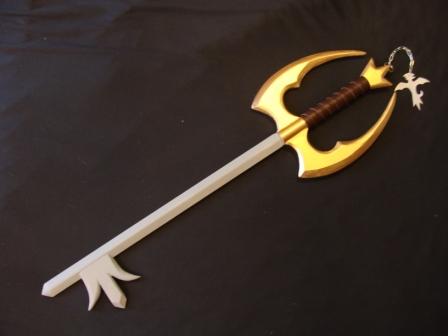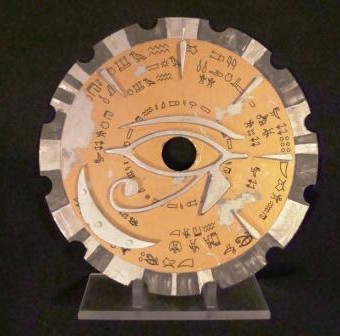 Custom Keyblade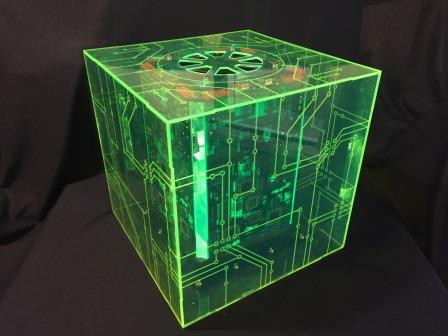 Cyphercon Cube

Made as a display piece for the Cyphercon convention, this one foot cube features working lights and fan.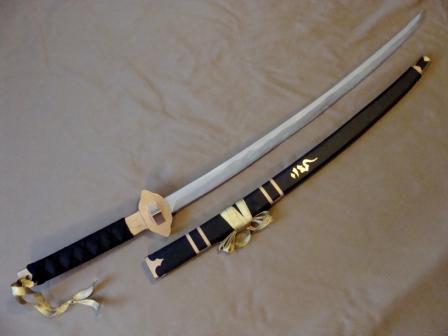 Blue Exorcist: Katana

Both sword and sheath are made of wood with plastic details.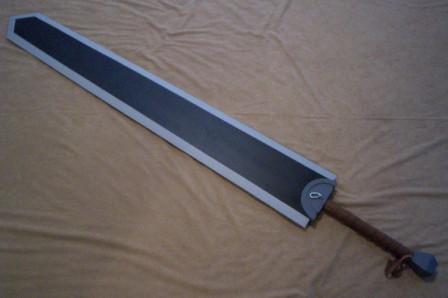 Berserk: Dragonslayer Sword

With a leather wrapped grip, this sword measures nearly 6 feet long!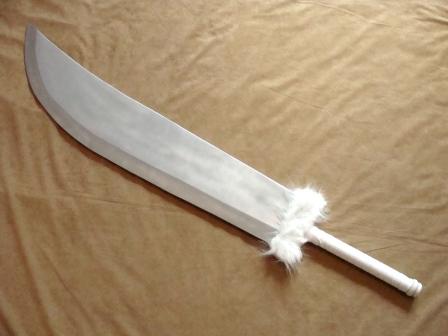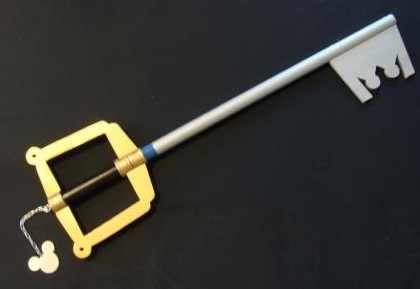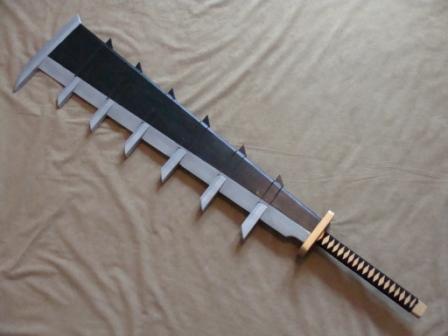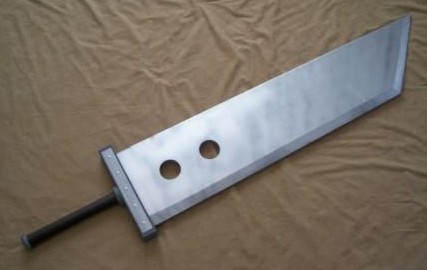 Final Fantasy: Cloud's Buster Sword

This massive sword measures approximately 5 feet in length. Features leather wrapped handgrip.
Kingdom Hearts: Keyblade

Made of wood with aluminum chain end.
Bleach: Renji's Zabimaru Sword

Measures approximately 4 feet long. Features woven string style handgrip and detail carved on hand guard.
Inuyasha: Tessaiga Sword

Measures approximately 4 feet long and features a canvas wrapped handgrip.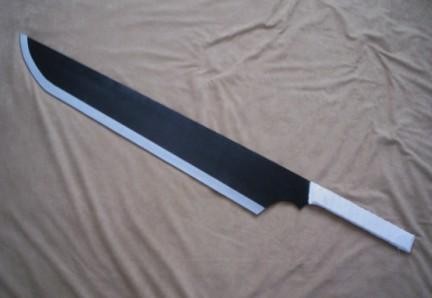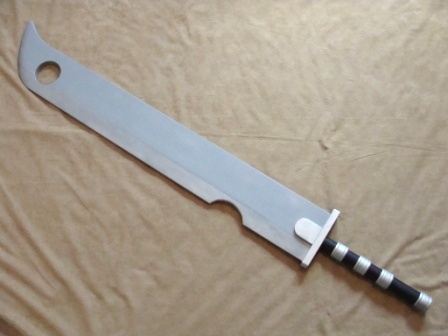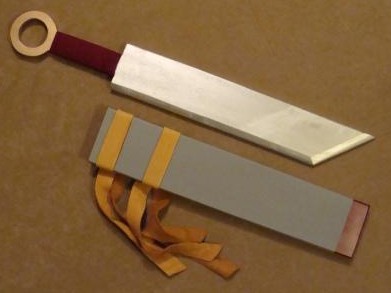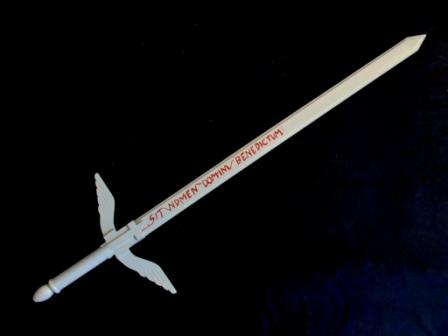 Bleach: sword

Measures 4 feet long. Features cloth wrapped handgrip.
Naruto: Zabuza's Sword

Measure approximately 4.5 feet long and features a partial leather wrapped handgrip.
Princess Monoke: Ashitaka's sword

Wood sword and sheath.
Le Chevalier D'Eon: sword

All wood.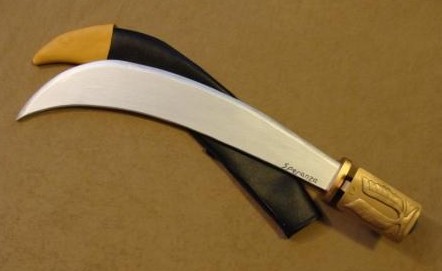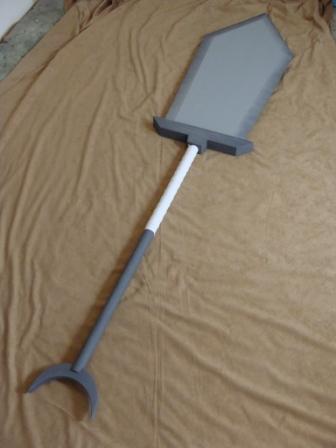 La Storia Della Arcana Famiglia: Sword and Sheath

This sword is from the anime/manga/game. Made of wood with metal and sculpted handguard. Vinyl sheath.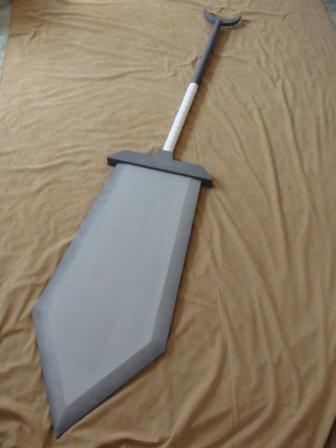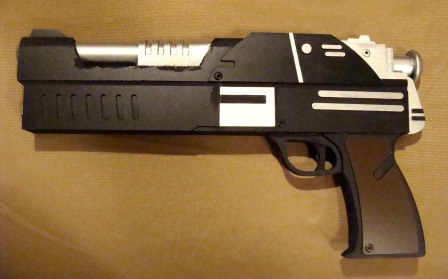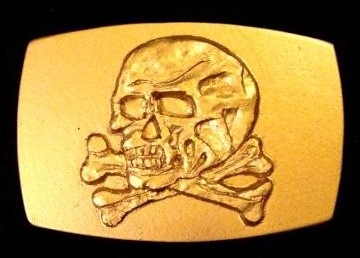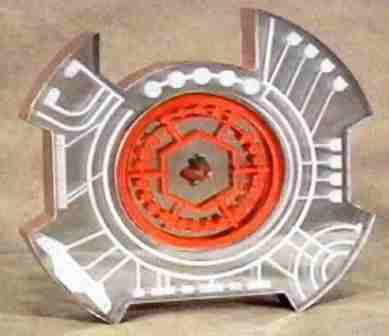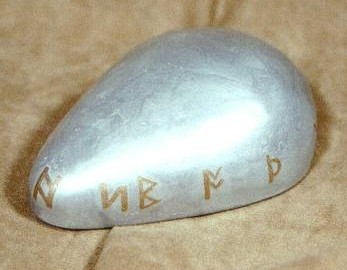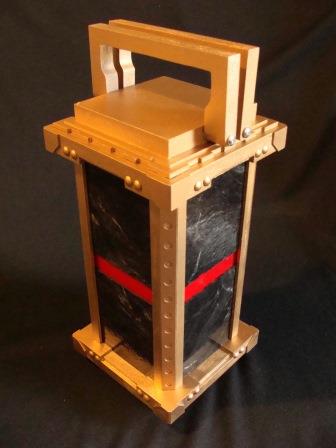 Thor The Dark World: Aether Box

Made of wood with light up feature.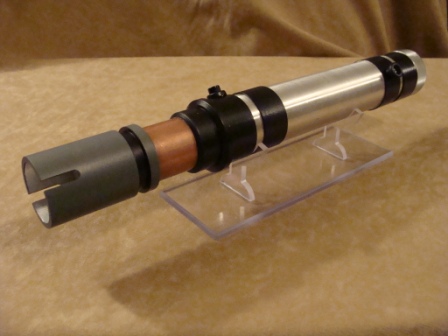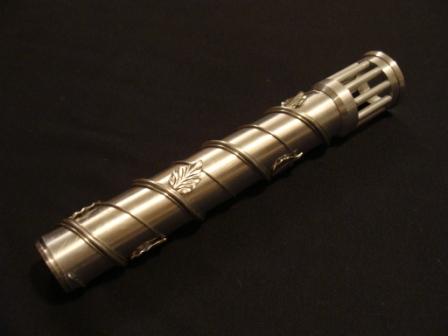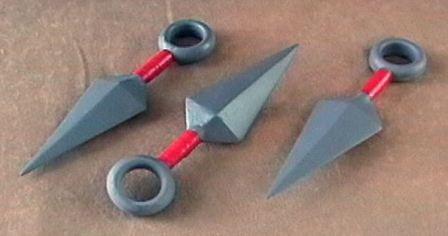 Custom Saber Hilt
Custom Saber Hilt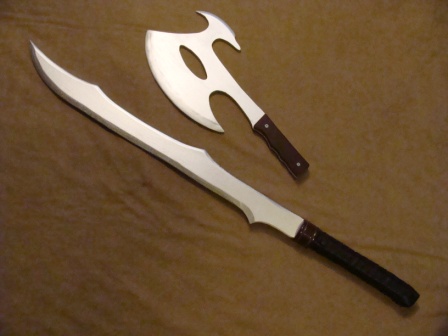 Serenity: River's Weapons

Made of wood.
Tomb Raider: Belt Buckle

Made of aluminum and resin.
Stargate SG-1

Tissue sample device made of engraved polycarbonate and "Asgard Stone" made of resin.
Inuyasha: Banryu Sword

Measures an enormous 6 feet long (3 foot blade). Features a canvas wrapped handgrip. Darker Than Black: PTRD Anti Tank Rifle

This rifle prop measures around 6 feet long and is made very close to the actual weapon its based off of. Features include folding bi-pod, real padded cushions, spring loaded trigger, and an opening chamber for the rifle round. Comes apart into two pieces for shipping and transport.
Hellsing: Hallconnen Anti Midian Cannon

This beast of a weapon measures over 7 feet long. (hence the need to connect two photos together!) It can unbolt so as to be taken apart in two pieces. It features a folding bipod, pivoting forward handle, flip up site, and details such as the engraved lettering on the muzzle front.
Custom Gun
Wolf's Rain: Blue's Pendent

Made of engraved vinyl.
Fruits Basket: Heira's Pendent

Resin cast and painted silver.
Final Fantasy: Titus's Pendent

Resin cast on a chain.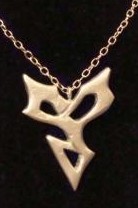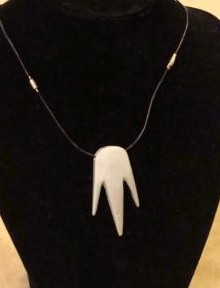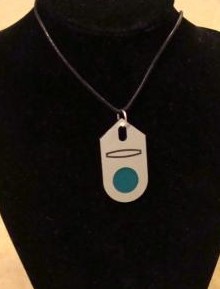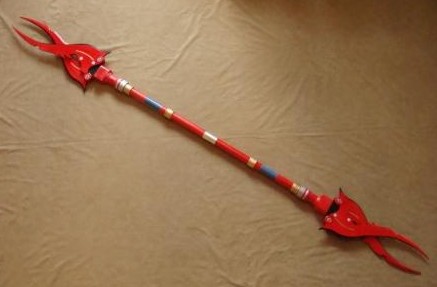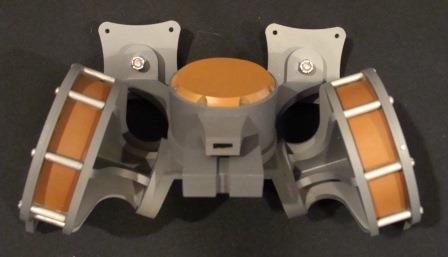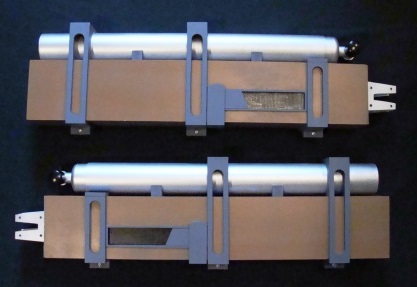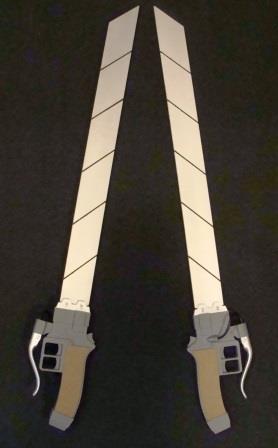 Attack on Titan: 3D Maneuver Gear

Resin cast backpack and sword handles. Wood sword blades and wood and PVC boxes.
Gatchaman: Condor's Gun

Combination of wood, PVC, styrene, and 3d printed parts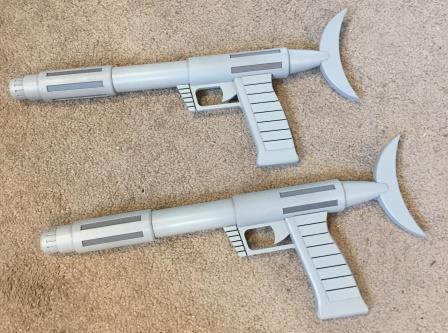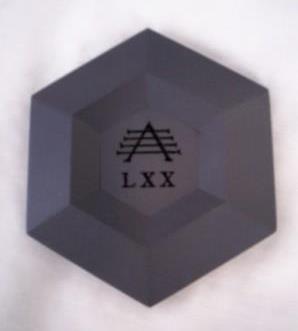 Buso Renkin: Alchemy Disc

From the anime Buso Renkin. Made of resin. Measures approximately 4.5" across.

$35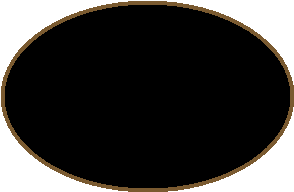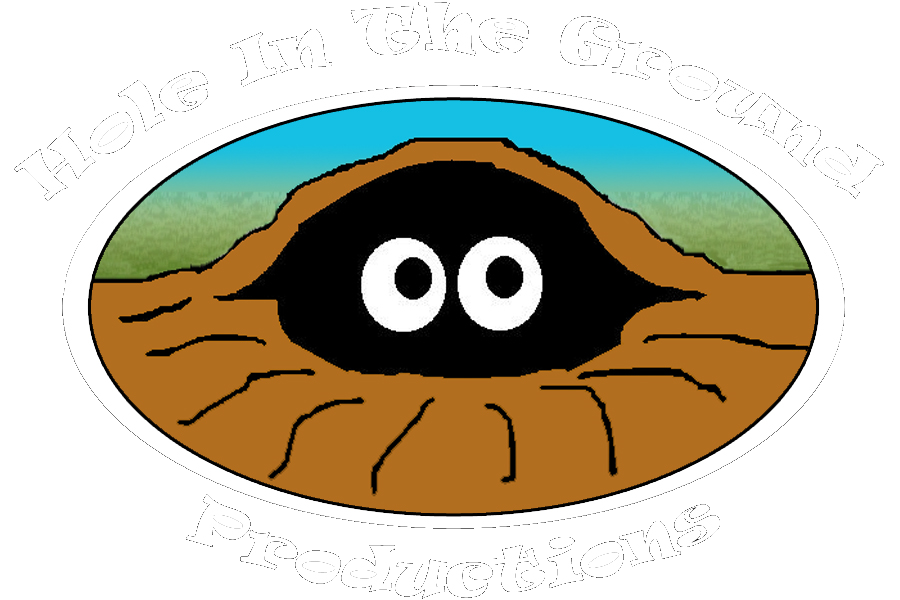 Looking for something not found on the website? Hole in the Ground Productions also offers commission services for a broad range of items. Let us know what you're looking for. Below, you'll find a gallery of many different prop commissions we've constructed for customers.

Original Concept Commissions
Prop Commissions based on Movie /TV
Commissions based on Videogames
Commissions based on Anime / Manga / Cartoons
Misc. Commissions