Flooring Options
Flooring Options
Panel A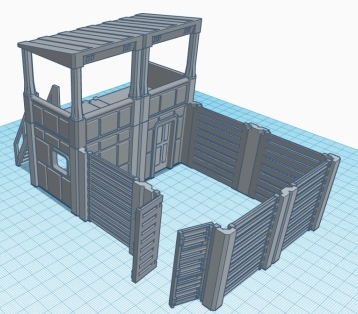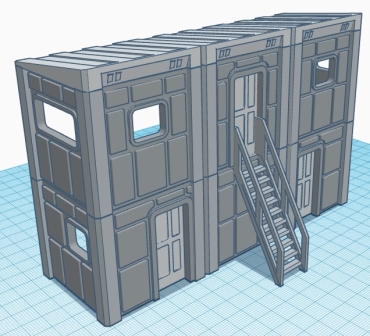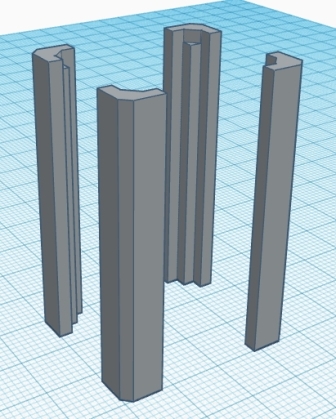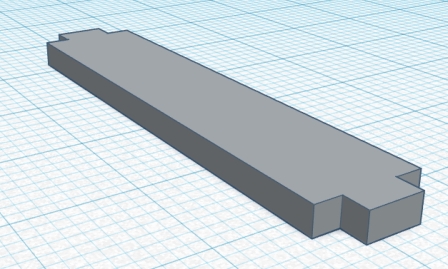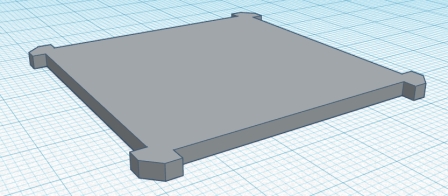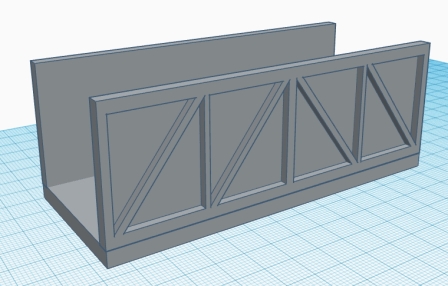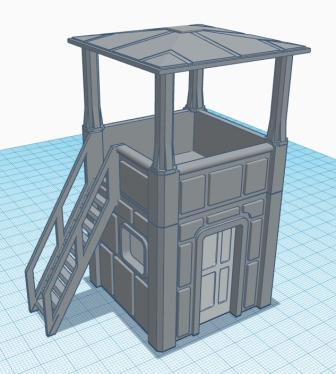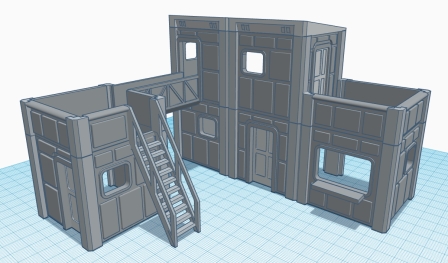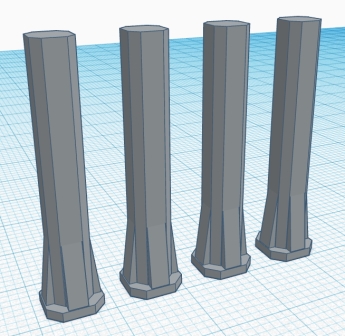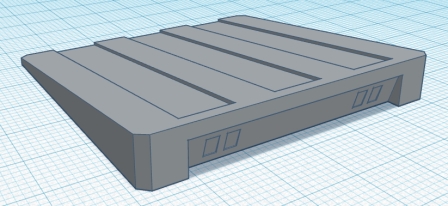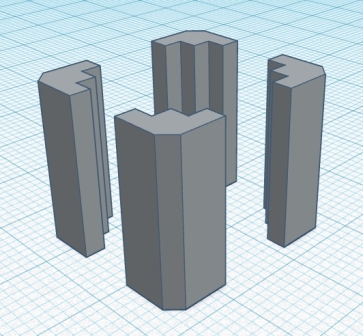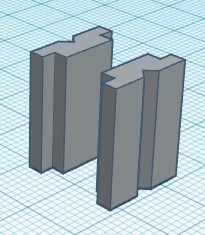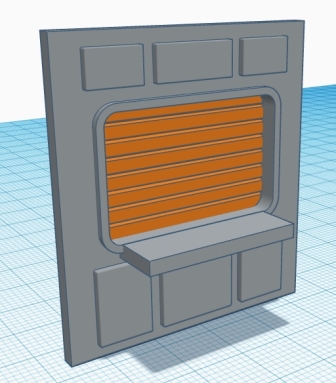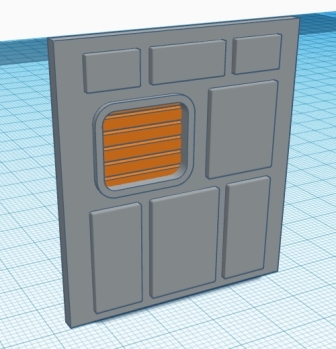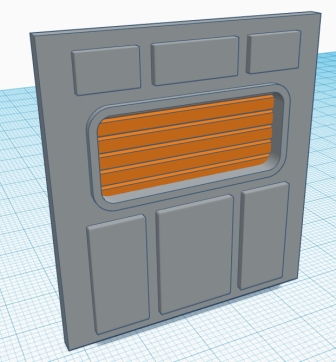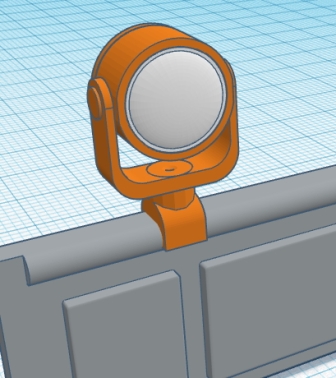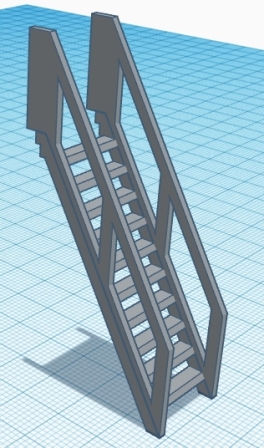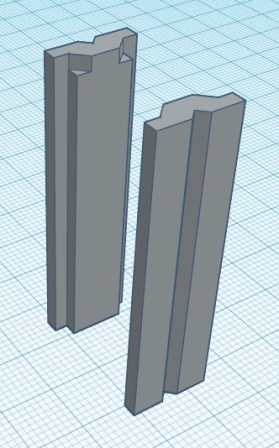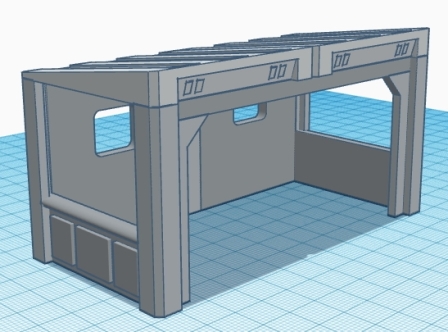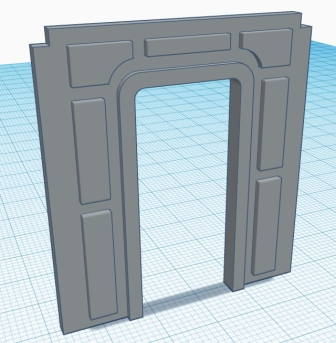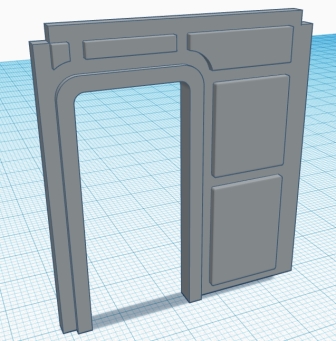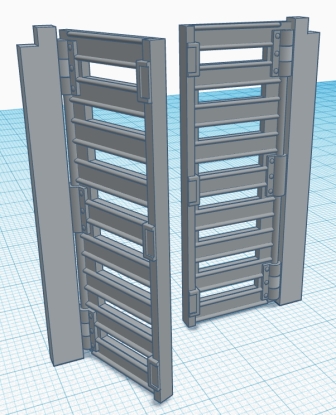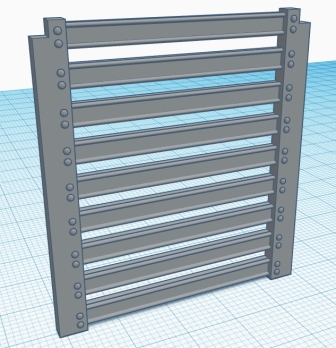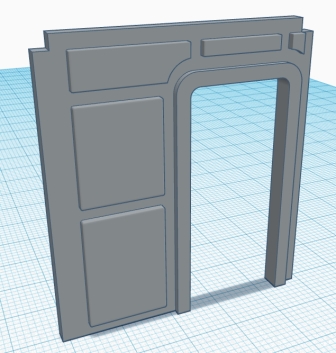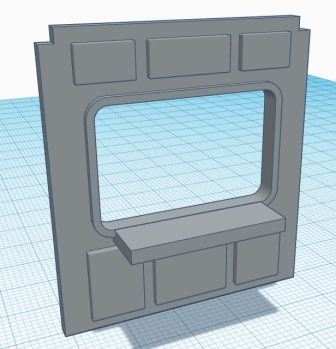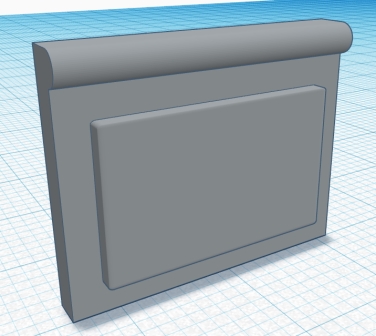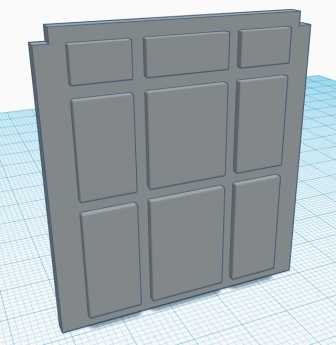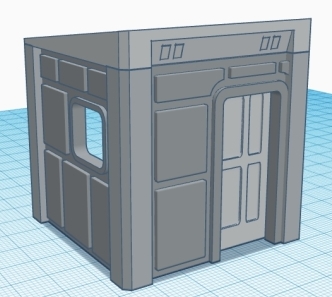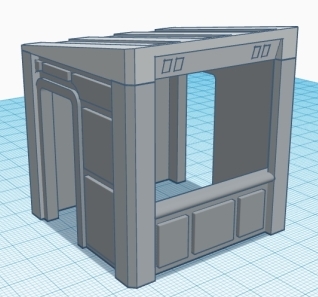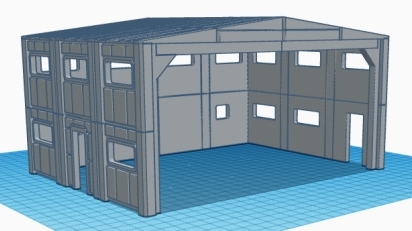 The Fortress System uses standard sized components of walls, roofs, beams, and other parts, so you can make a wide variety of buildings in many different configurations. Additional components can then be designed in the future that are compatible.

The Fortress System can work with many 3 ¾" scaled action figures including Star Wars, GI Joe, Halo, Marauder, Fortnite, Acid Rain, Hiya Toys, Boss Fight, Joy Toy, and more.

Like all Hole in the Ground diorama kits, the parts are not painted, but cast in grey resin. The dye used means there may be some color variation between parts. The parts are meant to be glued together so you want to determine your set layout ahead of time.

Chose one of the available sets that includes a predetermined set of parts or build your own from the ground up by purchasing parts individually.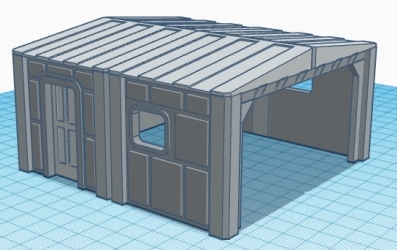 Wall w/ left hand window
Wall w/ right hand window
Wall w/ centered window
Wall w/ wide window
Wall w/ shop window
Solid Wall
Wall w/ right hand doorway
Wall w/ left hand doorway
Wall w/ centered doorway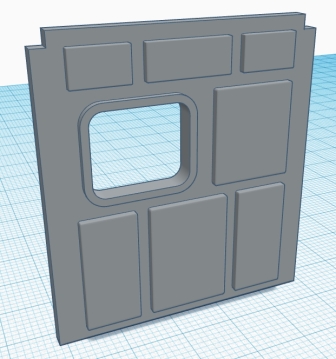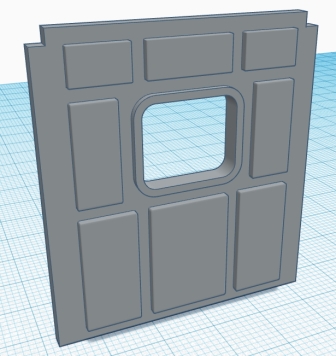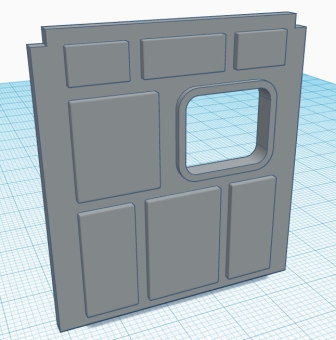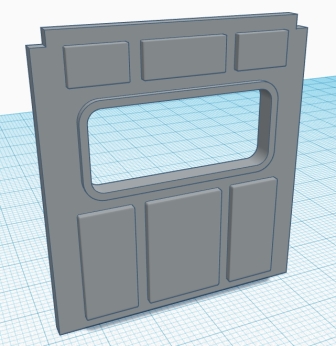 Standard Walls

Standard Walls measure 5" wide and 5.5" tall and come in a variety of door and window configurations. Choose any of the standard walls through the drop down menu.

$6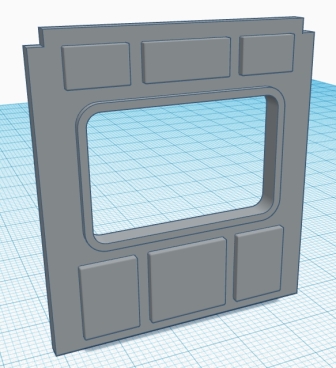 Wall w/ shop window
and counter
Animal Pen Walls

These barred walls work as enclosures for animals, dinosaurs, zombies, prisoners, and more.

These walls share dimensions with the standard walls. The gate doors snap into their frames and function. When closed, they are also the same dimensions as the standard walls.


Pen Wall $7


Pen Gate $7
Short Walls (aka balcony walls)

These walls measure 2" tall and are primarily used for balconies or ground level fortifications. The narrow wall is made for use where a ladder or foot bridge shares the same unit.


Short Wall $4


Short narrow wall $3
Roofs

There are two types of roofs. The standard roof slopes one way and when used besides another, can be oriented to slope to one side, or peak in the middle. The pavilion style roof is larger (6.5" x 6.5") and therefore must over hang the walls. This is best used for towers that are a single unit. You can use either standard corner posts or pavilion posts.



Roof $8


Pavilion Roof $8
Flooring

Each floor panel is for a single unit. When two units are side by side, there will be a gab between the floor panels. For those areas, you need the floor splice. So for example, if you have a two story building 1x3 units, you will need 3 floors and 2 floor splices.



Floor $4


Floor Splice $2
Posts

Walls are joined by either corner or straight posts which come in tall and short versions. The tall posts have notches on one end which must face up when using a floor. Straight posts are essentially two corner posts up against each other. You can glue two corners together if you need to in a pinch.

Pavilion Posts do not act as wall connectors and are designed to be used on top of short posts. Together they equal the height of a standard tall post. They are ideal for use when supporting roofs over balconies.



Corner Posts (set of 4)
Straight Posts (set of 2)

$8




Short Corner Posts (set of 4)
Short Straight Posts (set of 2)

$5




Pavilion Posts (set of 4)

$6
Stairs

Stairs come in three pieces; the steps and railings. They go up one unit and are notched to rest on the outside of standard walls.

$10
Foot Bridge

Foot Bridges come in three pieces; the platform and railings. They measure 6.5" long and 2" wide.

$8
Window Shutters

Whether closing down for the night or fortifying a building, there are shutters available for small, wide, or shop windows. Chose type in the drop down menu.

$2-3
Spotlight

Spotlights come with clear lenses and can pivot both left/right and up/down. The base clips on to short (aka balcony) walls.

$8
Doors

These door get fastened to the inside of standard walls with doorways. Chose type in the drop down menu.

$4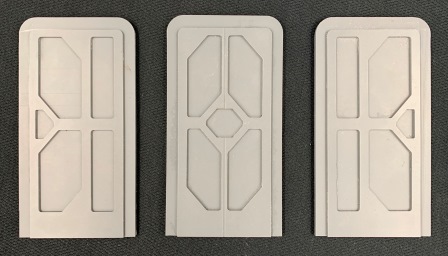 Gun Emplacement

A bunker just big enough to hold a heavy gun and a couple soldiers.

$35
Store Front

Stroll up to the counter to buy your.... whatever they're selling!

$50
Street Vendor Booth

A shelter from the elements for street vendors or even a place to park small animals.

$45
Guard Tower

Perfect for a checkpoint or fortification to get a higher view of your surroundings.

$60
Garage

Need a place to park your car or speeder? Then this garage has you "covered".

$75
Hanger

When a garage just isn't big enough to house your jet, starfighter, or mech suit. Still not big enough? Buy additional parts and you can build the garage taller or deeper.

$190
Single Unit Hut

Start off small with this one unit building.

$35
Outpost

A lot of parts! Remember, you aren't limited to the layout shown here. Customize or add on how you like.

$120
Animal Enclosure

Or dinosaur pen! Buy additional animal pen walls if you need more room for your critters or if you want to build an entire zoo.

$90
Apartments

Maybe not be considered "roomy", but another example of how the Fortress System can be used.

$80